SOURCE: DIRECCIÓN GENERAL DE
AERONÁUTICA CIVIL
SOURCE: ASOCIACIÓN NACIONAL DE UNIVERSIDADES E INSTITUCIONES DE EDUCACIÓN SUPERIOR
SOURCE: SECRETARÍA DEL TRABAJO Y PREVISIÓN SOCIAL
Distance from the main good
consumptions cities.
CDMX – 840 km
Jalisco – 1,368 km
Nuevo Leon – 1,720

SOURCE: SECRETARÍA DE COMUNICACIONES Y TRANSPORTES
Distance from the main Pacific's ports
Rail connection to Gulf of Mexico
Tax incentives in the southern border region
Puerto Chiapas and Recinto Fiscalizado Estratégico
Puerto Chiapas is the largest port in Southern Mexico; it has increased its cargo movement 11 times in only nine years. Its strategic location allows you to be connected with countries in Asia and America.
The Recinto Fiscalizado Estratégico (RFE) Puerto Chiapas, has tax, operational and administrative benefits; it is the only RFE in southern Mexico, located only 50 kilometers from the border with Guatemala. More than 85% of the goods traded with all of Central America pass. The RFE is comparable to a Free Trade Zone, manage by the Mexican customs.
The Ciudad Hidalgo customs office is located in the municipality of Suchiate, considered the main border crossing point for goods destined for Central America; approximately 175,000 foreign trade operations are carried out through this point each year, with a value over US$4,812 million.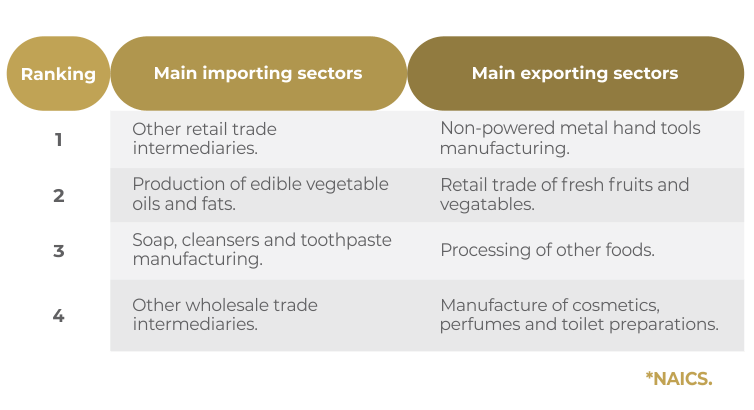 OF CHIAPAS' MAIN EXPORTS ARE FOCUSED
ON THESE PRODUCTS
SOURCE: ADMINISTRACIÓN GENERAL DE ADUANAS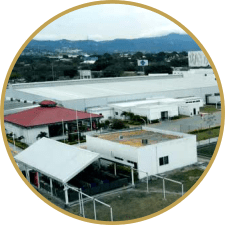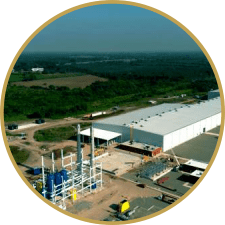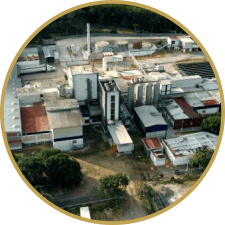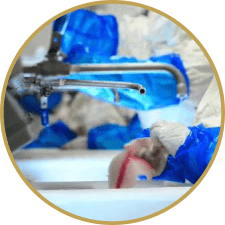 Arnecom, a Japanese company from Yazaki, has been present in Chiapas for more than 20 years. This company manufactures harnesses, cables, and  automotive instrument panels for Chrysler, Nissan, Renault, Subaru, Ford, GMC, Chevrolet, and Mazda.
In Chiapas, the company began operations in July 1998 with a pilot plant of 45 people; today, it has six plants. It has invested approximately 800 million pesos and generates 4,600 direct jobs.
Guatemalan industrial complex developed with an investment of US$100 million, which will generate 1,172 direct jobs and will include the following plants:
Nestlé's history in Chiapas dates back to 1970 when it began operations to produce milk formulas, a focus that remained for almost 40 years. After an investment of 100 million pesos since 2009, the Swiss company inaugurated the facilities of the current factory to start producing COFFEE-MATE® locally. Since then, Chiapas has been home to this plant, allocating 70% of its production to the domestic market and exports to Canada and Latin America. The factory currently generates 220 direct jobs and 80 indirect jobs.
Regal Springs is a Swiss company with more than 30 years of experience in the production of mojarra and whitefish fillet in Indonesia, Honduras, and Mexico.  This company has become one of the most important companies in its industrial sector and one of the leading employers in Chiapas since it began operations in Mexico in 2012.
In this state, Regal Springs has invested more than US$90 million and generates 1,400 skilled jobs in aquaculture and processing of mojarra tilapia in the municipality of Ostuacán.
Chiapas is one of the 32 Federal Entities of Mexico. A country that is currently the 11th largest exporter worldwide, and the first in Latin America; through a network of 13 Free Trade Agreements with over 50 countries, which allows access to a market of 1,300 million consumers, in which 60% of the global Gross Domestic Product is distributed.
In addition, to promote and protect foreign investment, Mexico has 30 Bilateral Investment Promotion and Protection Agreement.
Chiapas's location is in the south of Mexico; it is the main border crossing with Central America; its population amounts to 5.6 million inhabitants in an area of 74,415 square kilometers, with a variaty of climates that give it a great diversity of resources.